We are launching our Birthday Club for September.
If you would like your child to get a shout out then Sign your child up today!
Your child will receive a shout out in our newsletter, on an article and our social media sites on their birthday month! Not to mention a card from NE Philly Macaroni Kid
Fill out the FORM to register. Must be a subscriber to participate.
BIRTHDAY FREEBIES FOR KIDS
Check out some national businesses that offer free stuff for birthdays.
Baskin-Robbins
Chili's
Cold Stone
Denny's
Ihop
Red Robin
Ruby's
Olive Garden
Pizza Hut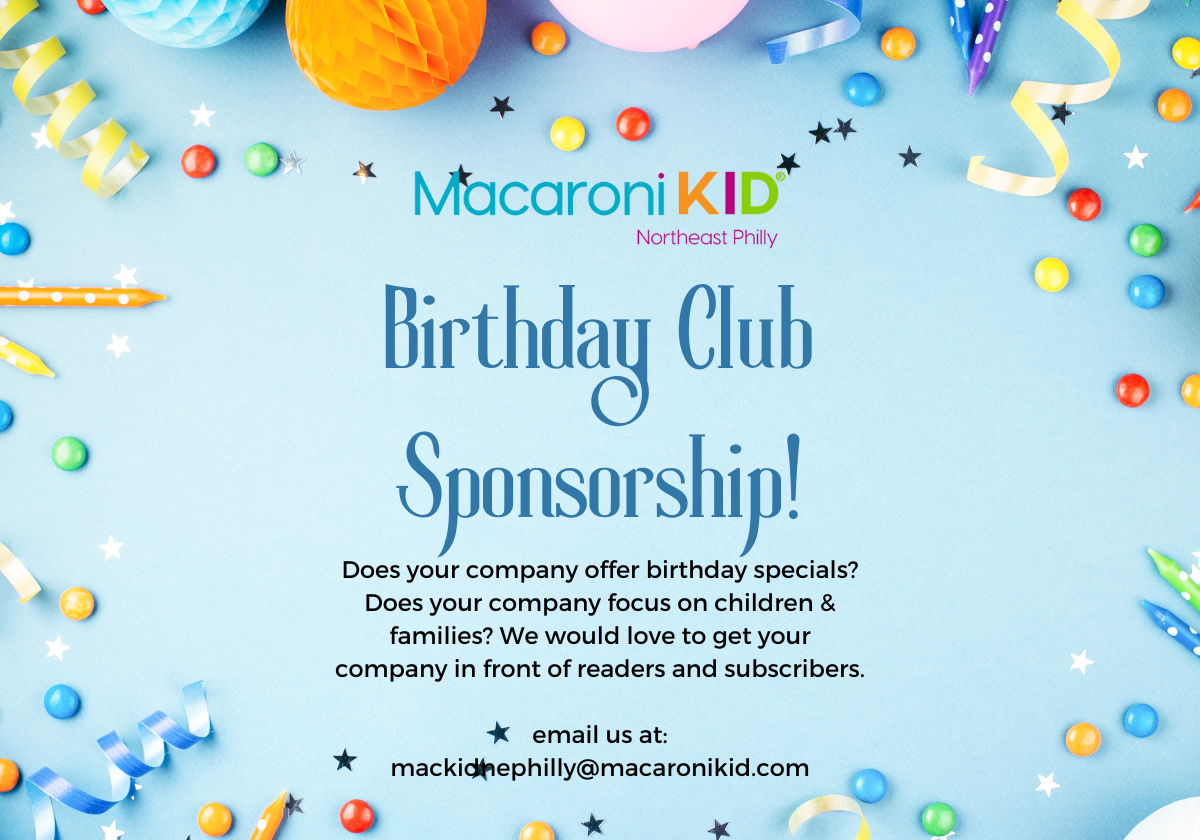 We are currently searching for Small Businesses to sponsor our Birthday Club! FILL OUT THIS FORM