Chances are good that you either grew up in a household where your mom used bouillon cubes to cook with, or (if you are the chef in the family) you have it in your kitchen. For years, these little cubes were pretty standard in shape, size, and ingredients. That is, until a new bouillon came to town. BOU is going to be your new cooking boo.
BOU is a better-for-you brand, innovating the bouillon category which hasn't seen innovation for over 30 years. It is made in the USA with all-natural, non-GMO ingredients, and has 30% less salt than the leading competition. These flavor-packed cubes are so versatile, you can use it for much more than just soups and bases. You can add it to practically any dish with rice or quinoa for added flavor. They can be used in slow cooker recipes, you can even make a Bloody Mary with just one beef BOU cube. There are so many recipes to choose from, search for your next meal on the BOU website: BOUforyou.com


What makes BOU the better for you cube?
Tastier - Made with only the highest quality, hand-selected ingredients, the BOU family of cubes add a more rounded flavor profile to any dish.
Healthier - Each of the BOU products contains less sodium than leading brands, no added preservatives, are non-GMO, and have no MSG.
Convenient - BOU is designed to make your cooking easier. Whether you're a parent, on-the-go student, or a novice chef, BOU cubes elevate any dish to new culinary heights. That's hassle-free cooking and convenience without compromise.
All these details combine to make this small cube more natural, delicious, and packed with a big taste.
Now, I would never profess to be a whiz in the kitchen. That's why I enlisted the help of my friend, Alicia B., to help put together a nice summer meal, using BOU. She's the perfect chef because not only does she teach cooking classes, she has all the latest kitchen pots, pans, and gadgets. We agreed the Strawberry-Mint Quinoa Salad with Lemon Vinaigrette would be a great starter for the main dish Crispy Chicken Thighs with Mushroom Gravy Sauce.
We started with fresh ingredients and Alicia's cutie patooties offered their helping hands to prep the food. First up was the Strawberry-Mint Quinoa Salad with Lemon Vinaigrette.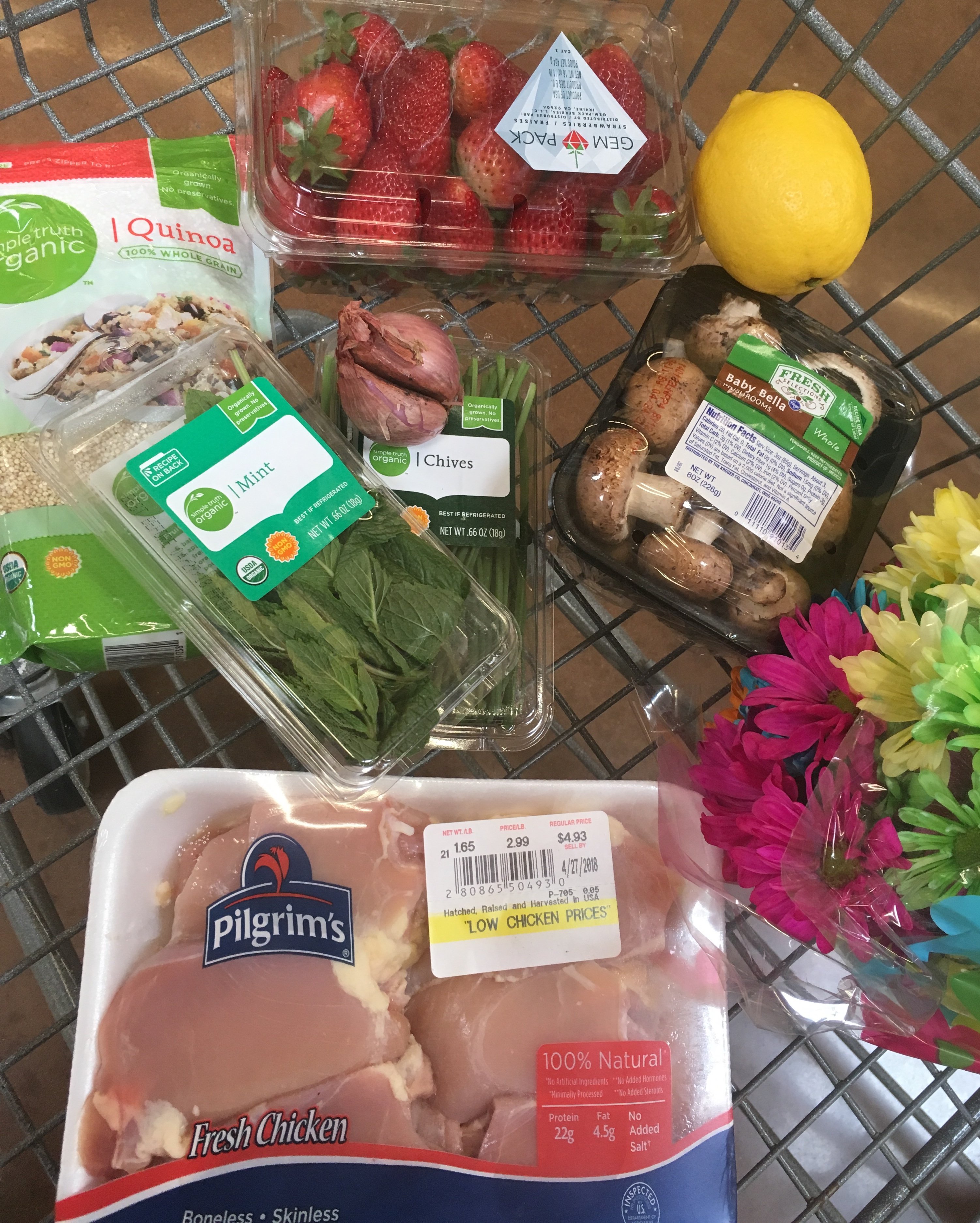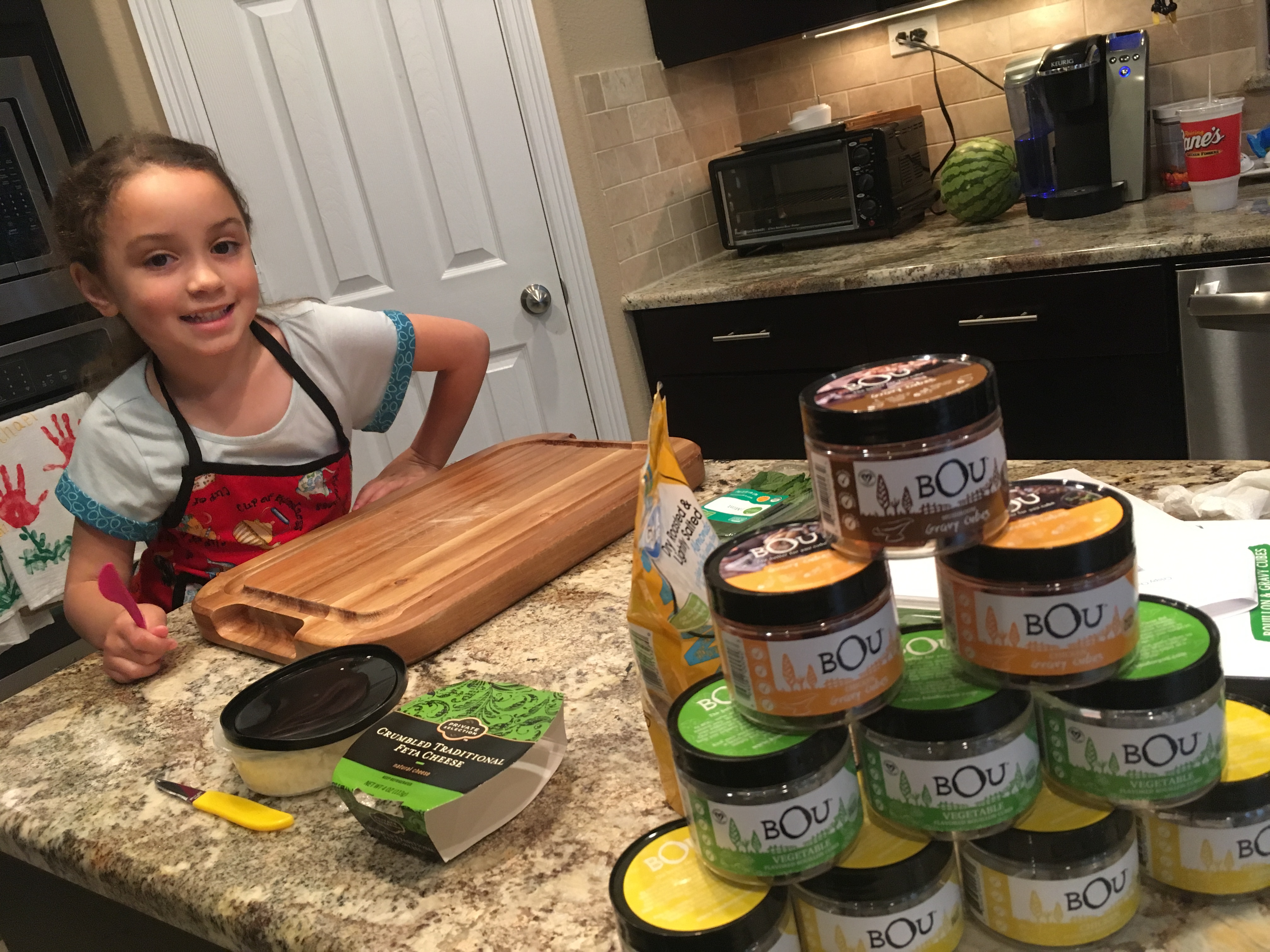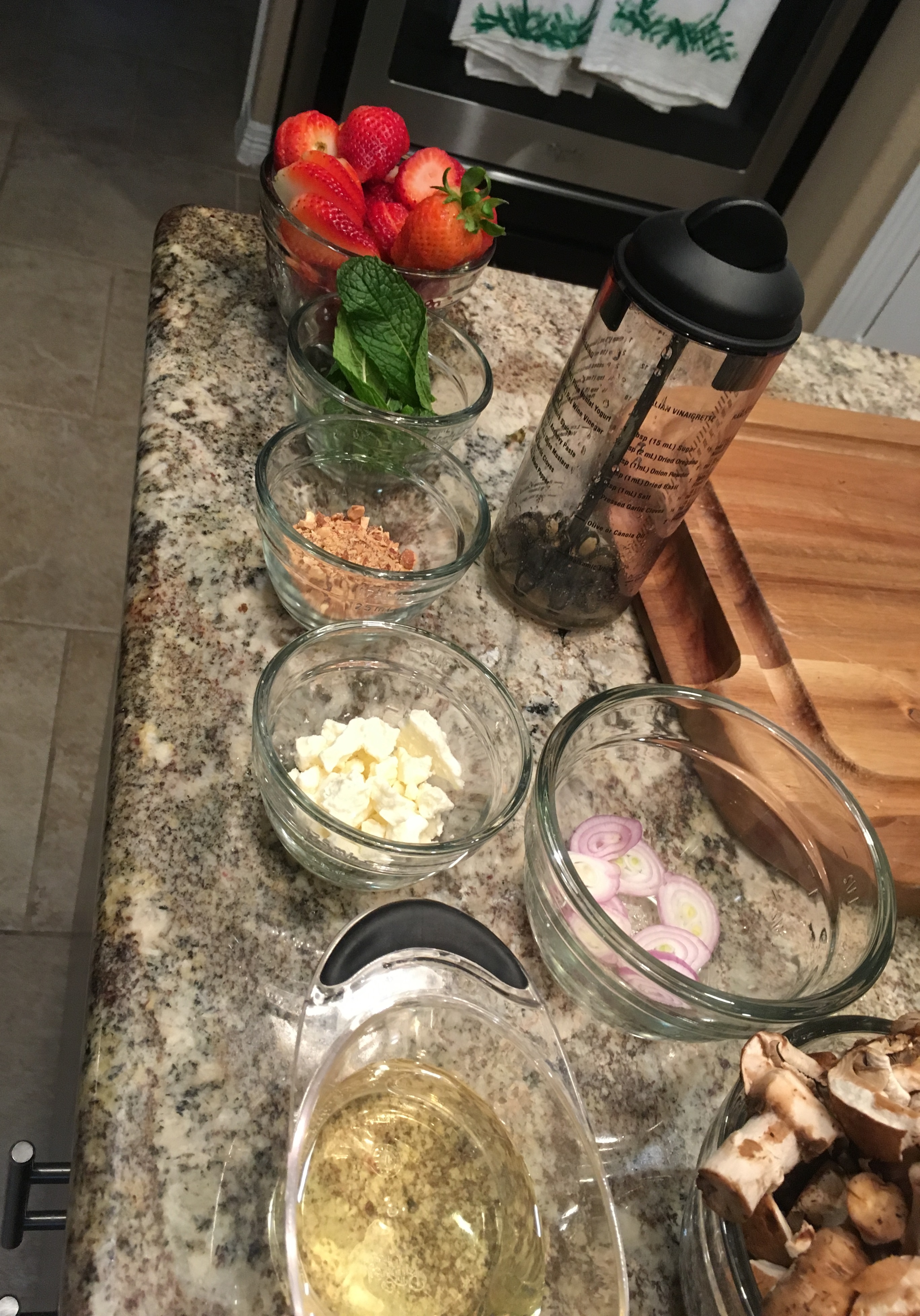 The quinoa was placed in a pot with the veggie BOU and allowed to cook for 15 minutes. Bring to a boil, then reduce to simmer. As the sous chef, I got to supervise the kids as they chopped and sliced the strawberries, mint, and almonds. Once the quinoa cooled, we added the strawberries, mint, almonds, and feta. It's that simple and so delicious. One tip if you like a dressier salad, double (or triple) the vinaigrette recipe and continue to add to taste.
Next up was the Crispy Chicken Thighs with Mushroom Gravy Sauce which called for a mushroom gravy cube. Following the directions, we placed the gravy cube in boiling water and started preparing the chicken. One thing I'll mention is these recipes are simple and can be adjusted as diet or available ingredients allow. We didn't have the dry white wine so we used a regular white wine. (Three cheers for wine moms!)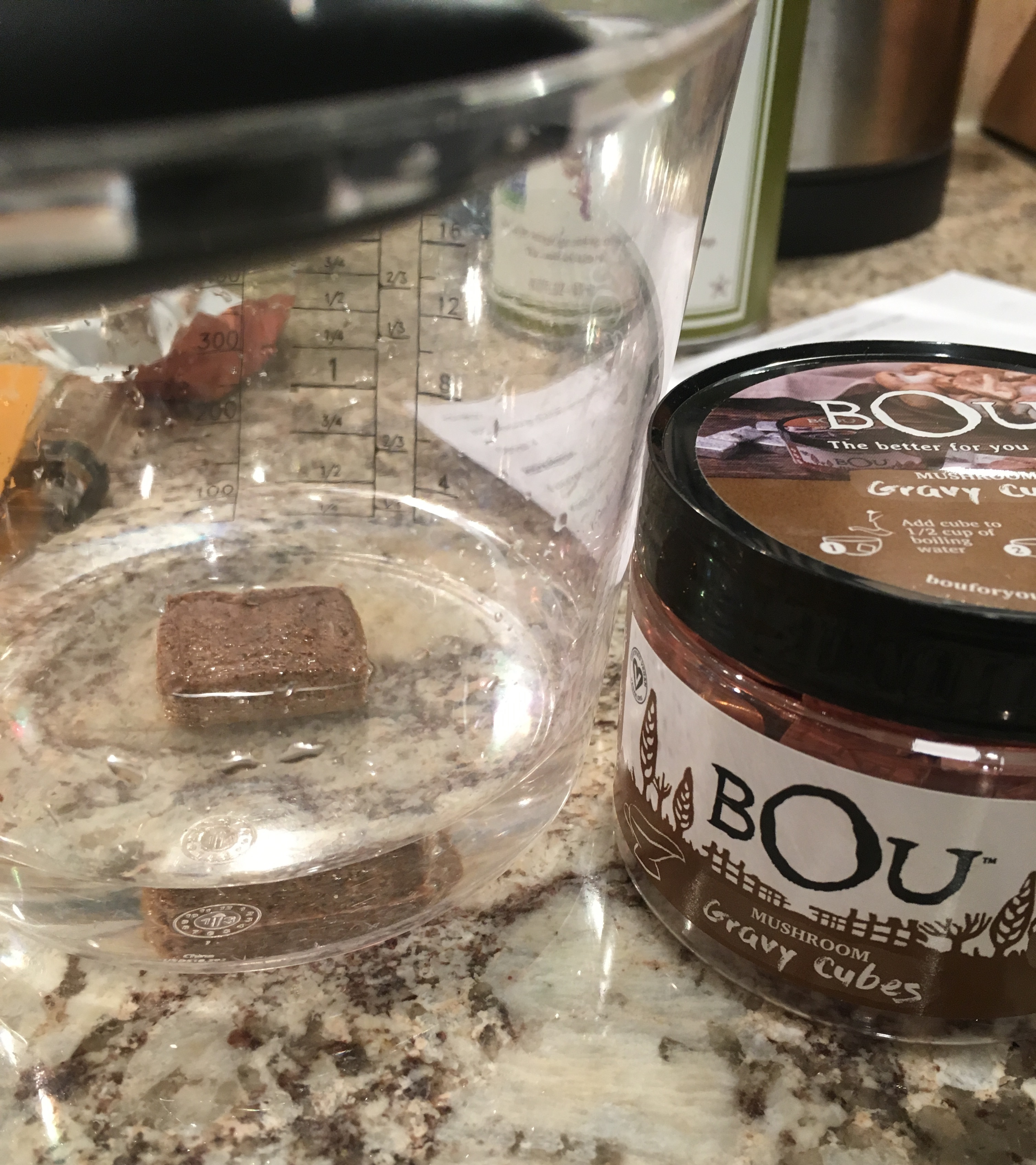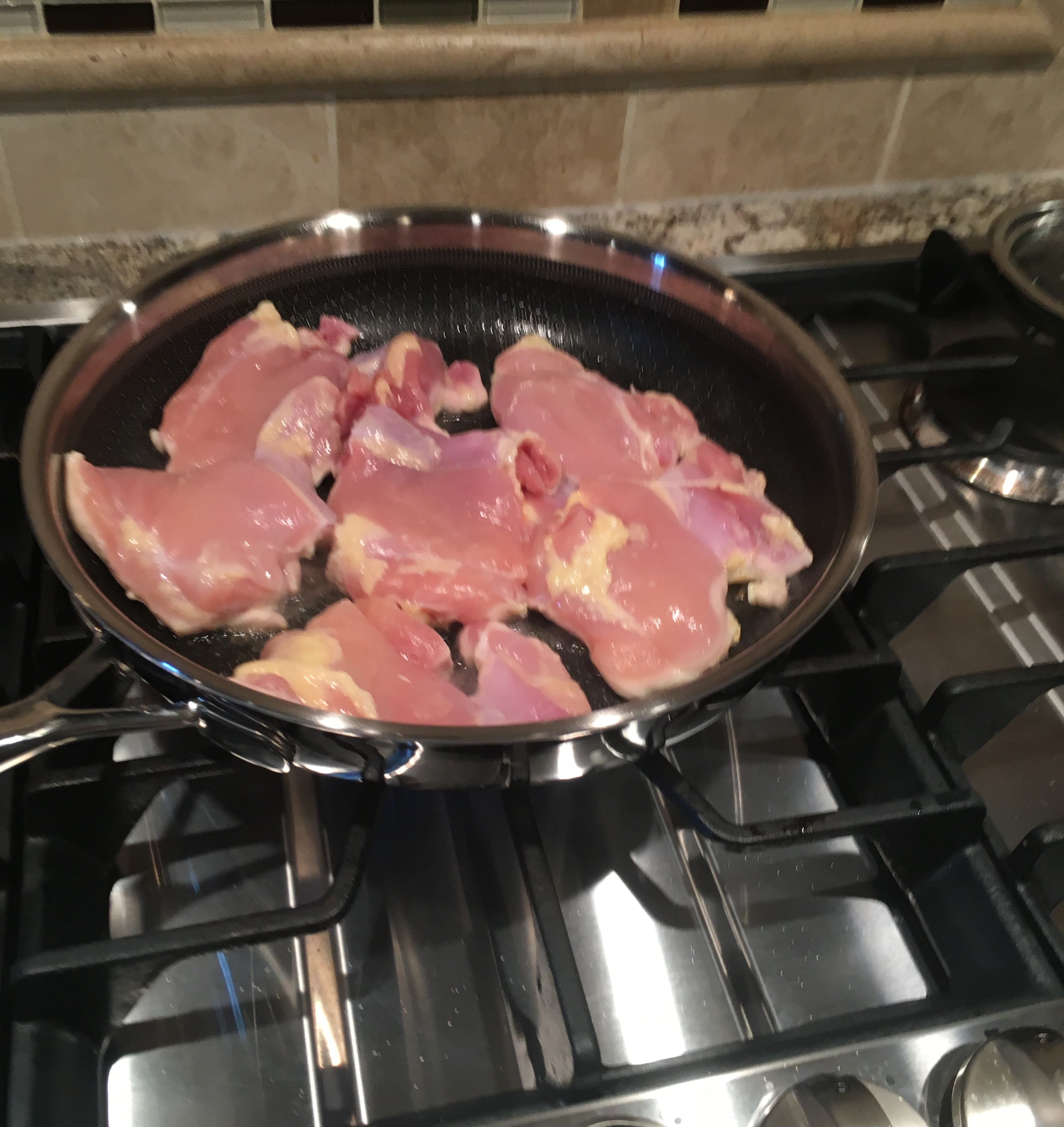 And VOILA! A fresh summer dinner in less than an hour. That IS convenience without compromise.
This meal got a thumbs up from our little helper and both Alicia and I were very pleased with the meal. Both dishes were full of flavor and the sodium was not missed.
BOU Bouillon Cubes enhance the natural flavor of any dish or can simply be added to boiling water for a savory, on-the-go broth. The bouillon cubes are available in three flavors: beef, chicken, vegetable. The gravy cubes are offered in turkey, chicken, brown, and mushroom. You can find these on the BouForYou website. Be sure to check back often, I hear BOU will be launching Soup Cups.
Want to see what other summer dishes you can make?
Cauliflower Fried Rice in Pineapple Boats
Taco Tuesday: Spicy Margaritas and Black Bean & Veggie Tacos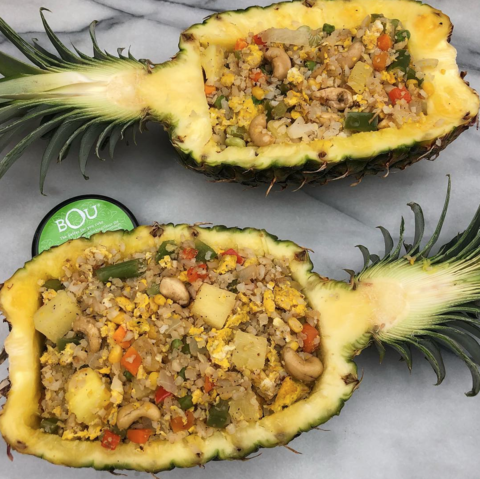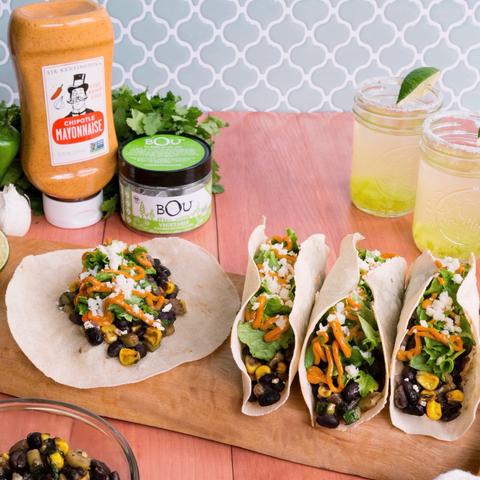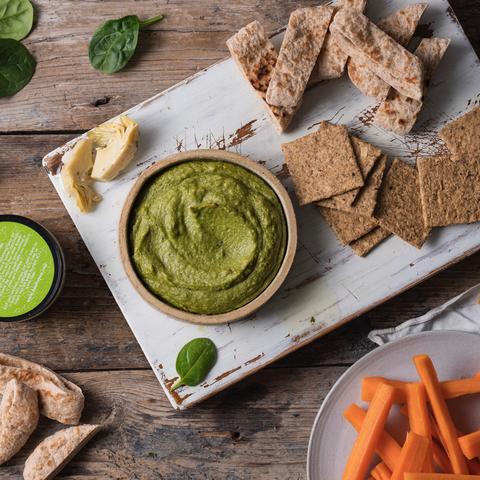 BOUforYou.com | BOUforYou Facebook | BOU on Instagram | BOU on Twitter
I was given samples of BOU to try in recipes and to facilitate a review. All opinions are my own. All cooking is Alicia's.